The Scotsman Hotel consists of numerous beautiful spaces in which we have helped to add another level of elegance with our upholstery services…
Client: The Scotsman Group
Location: Edinburgh
Completed: 2020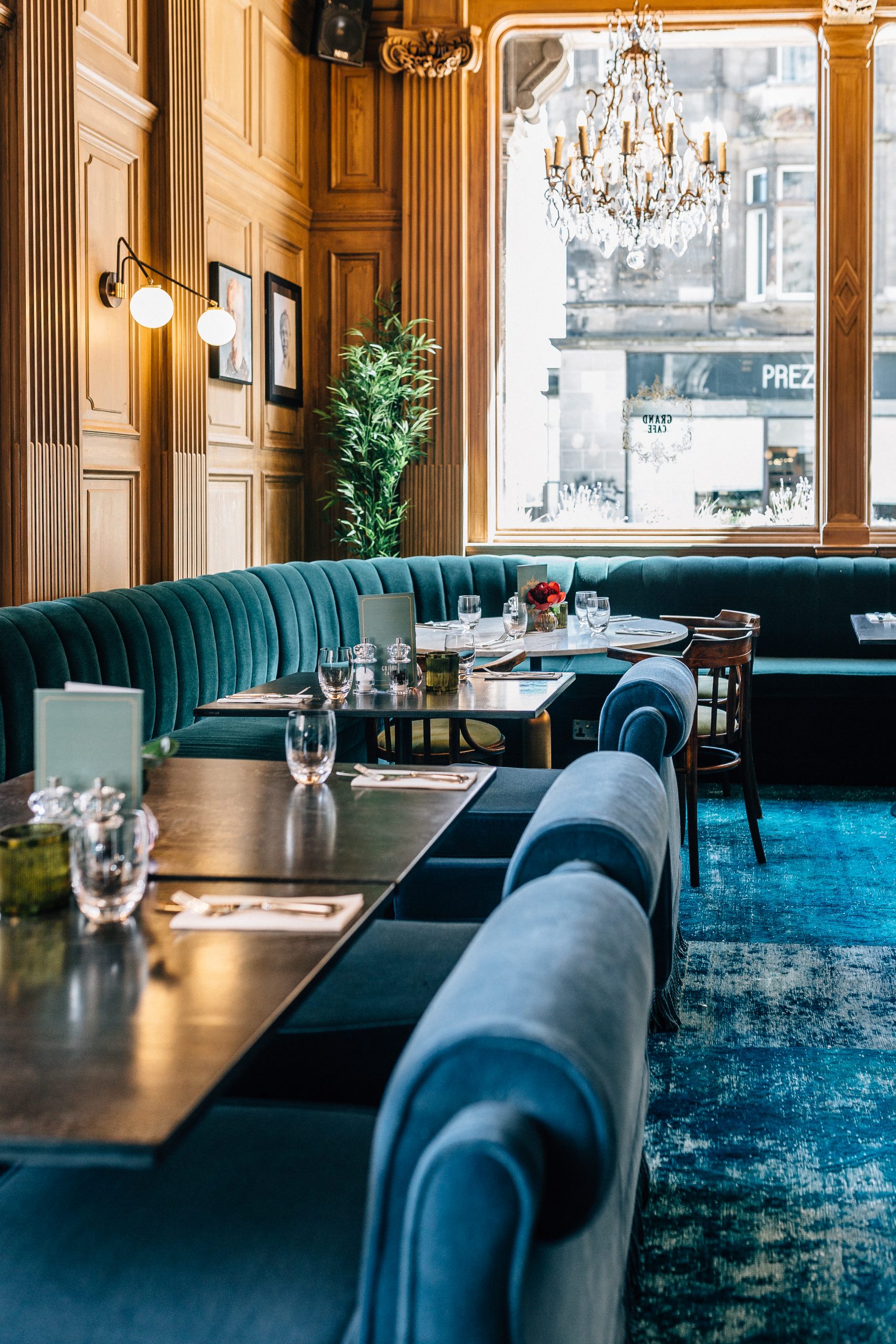 The Grand Cafe is accessed via street level and instantly stuns you with the beautiful architecture of the existing building. So naturally, the seating and upholstery work had to compliment the space.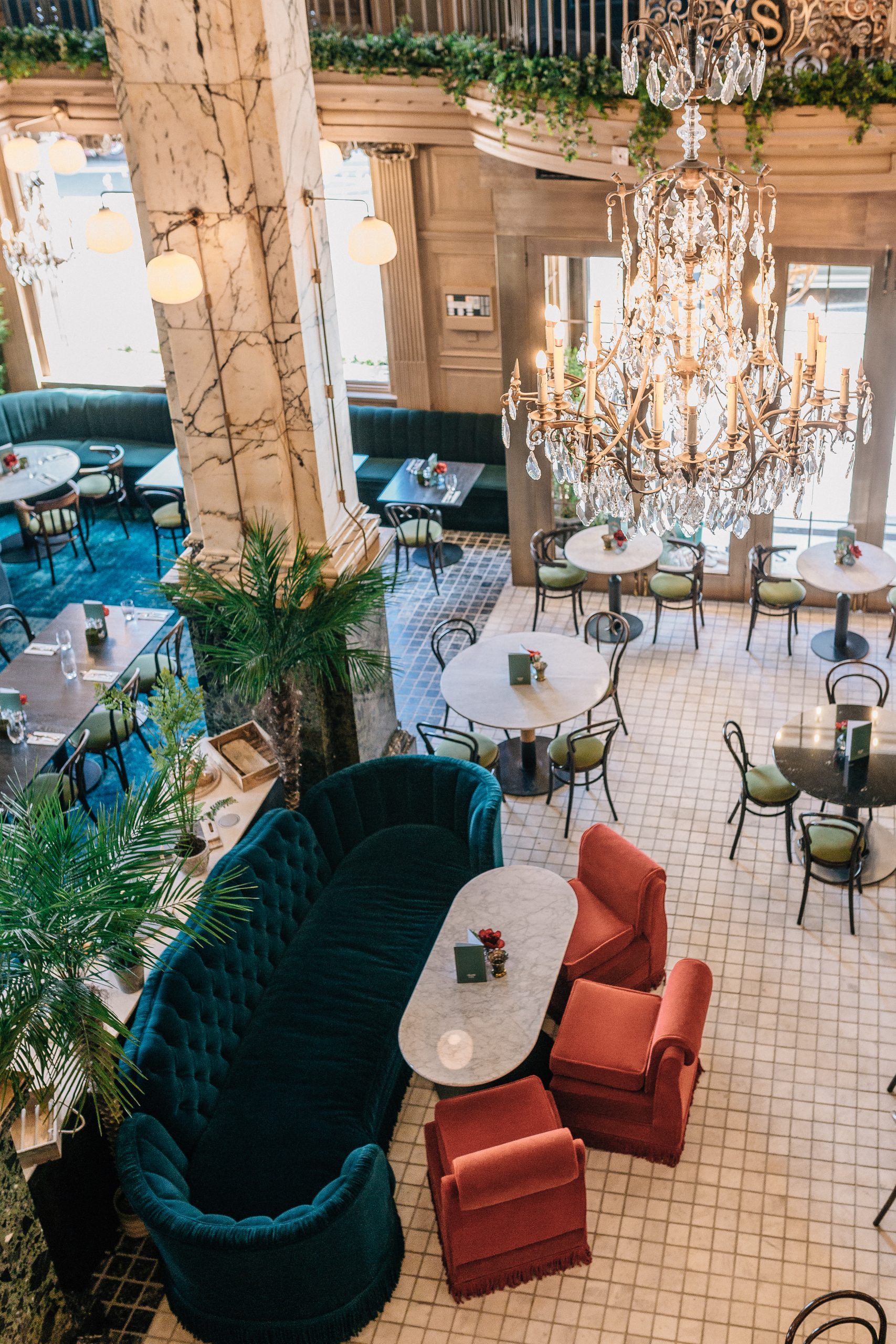 The Grand Cafe & The Hide Bar…
Having completed the Grand Cafe, manufacturing the booth seating and covering the loose seating in Blue, Green & Red mohair fabric, we were then asked to complete the job for the Hide Bar also…
The use of tan leather within this bar area gives this space a classic feel. Mixing that with the style the fixed seating has been finished in, a simple yet elegant fluted seat and back, it adds a timeless element to the space.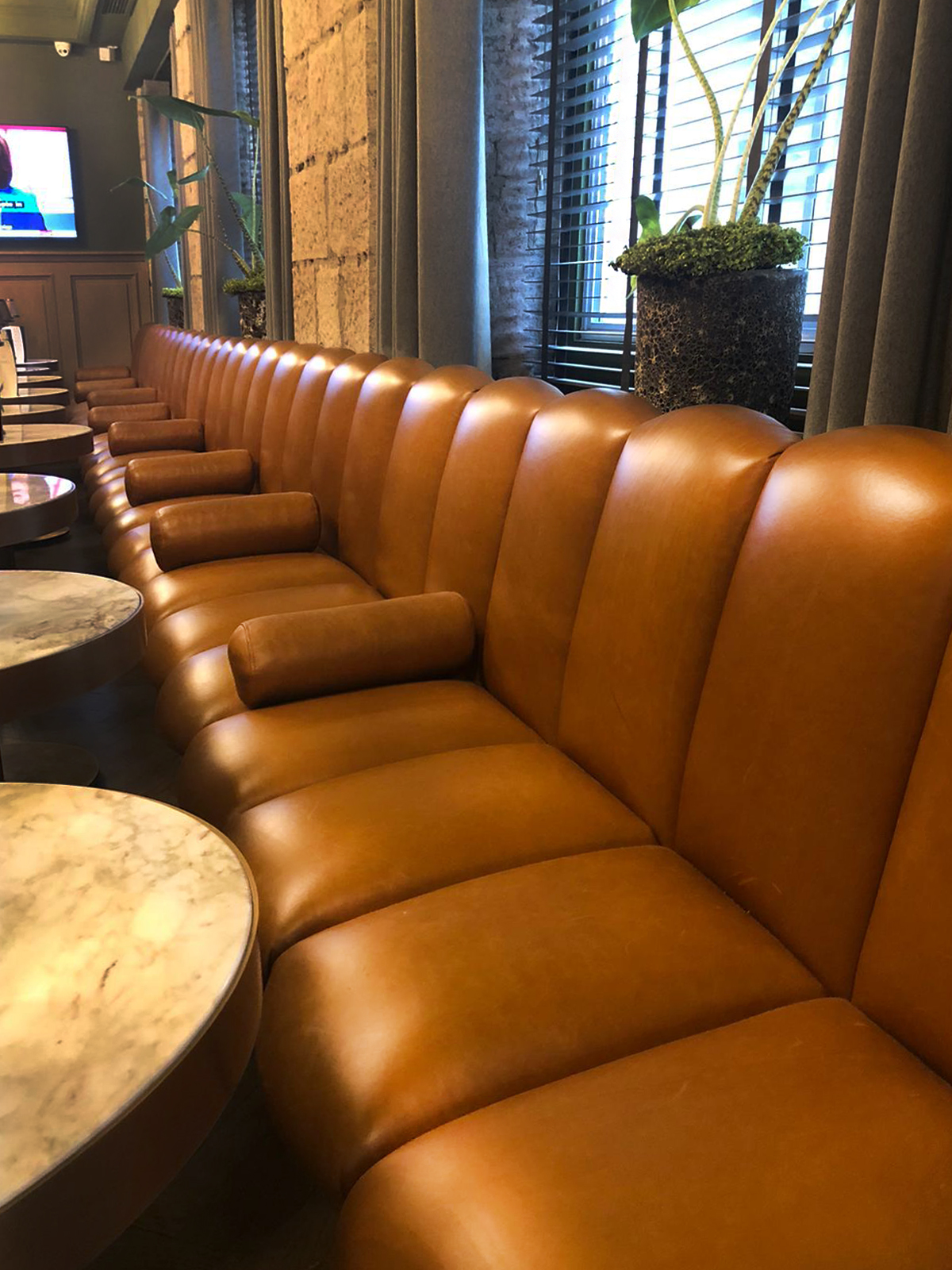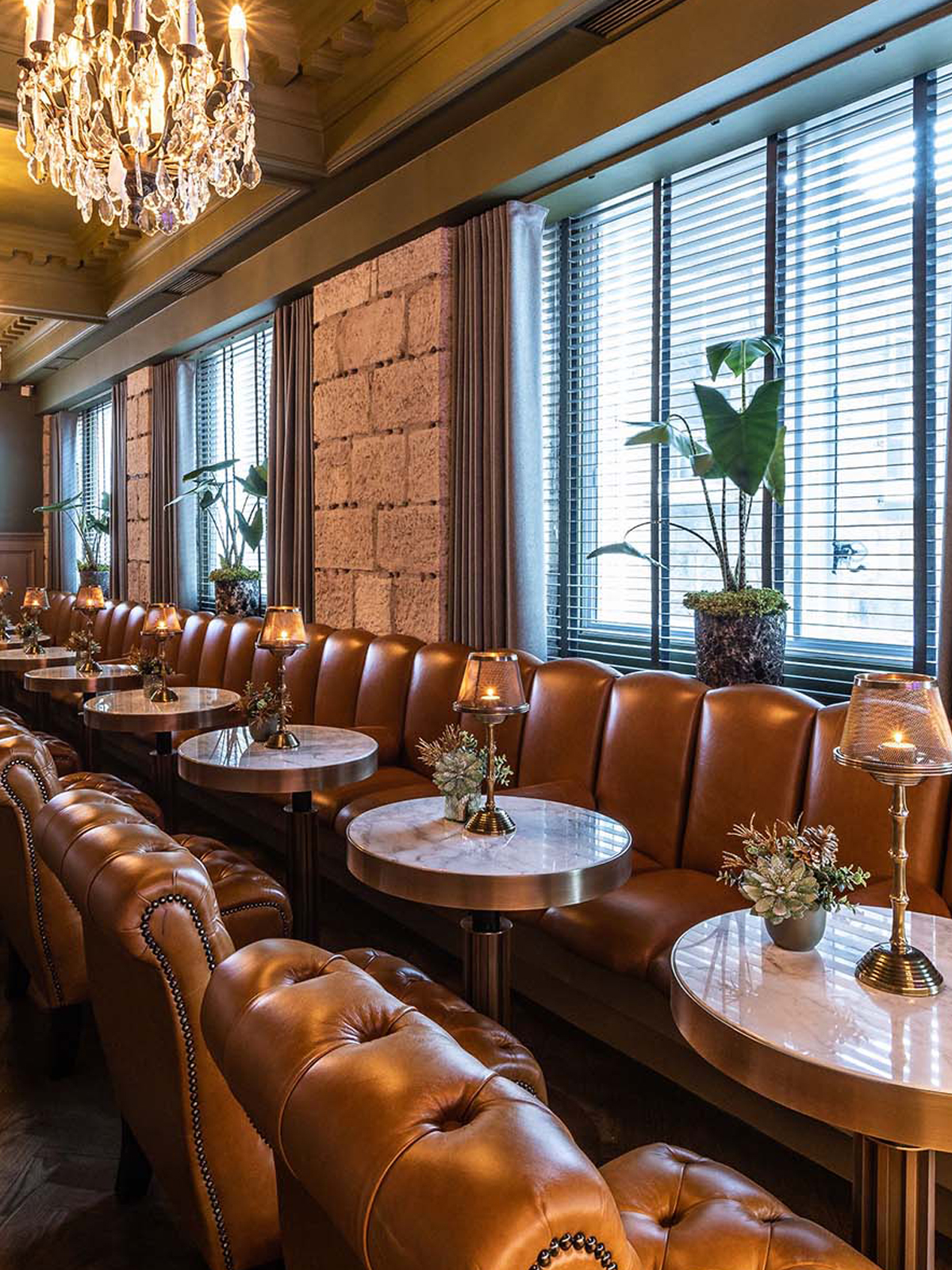 Being innovative with new ideas for the clients need for movable armrests has made this one of our favourite jobs to date.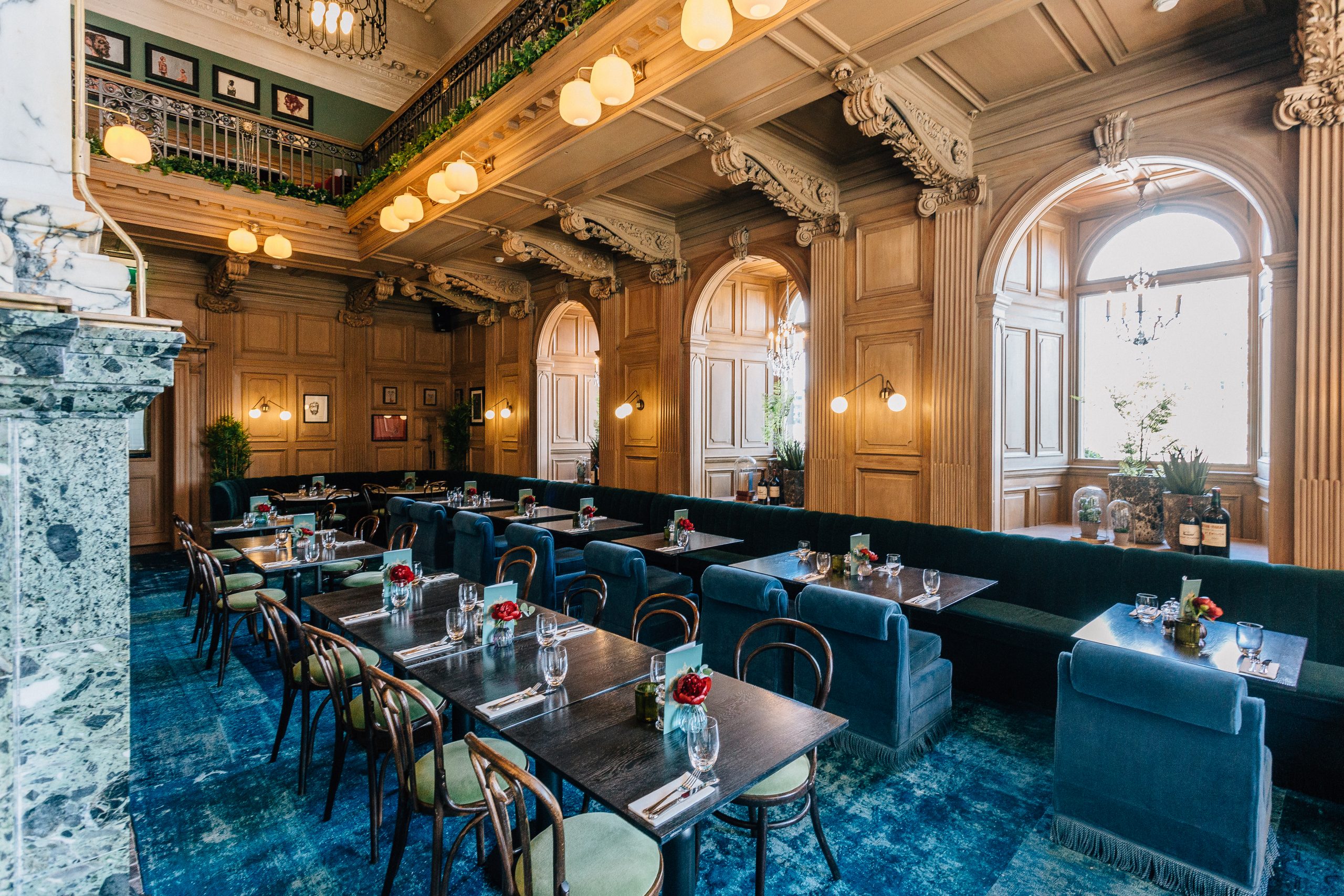 Using the existing building as an advantage in regards to layout and letting us create the perfect bespoke fixed seating units for you so it fits exactly to the specified area is the
best way to maximise space for your business.
The Picturehouse at the Scotsman…
A luxurious space with old fashioned cinema stylings.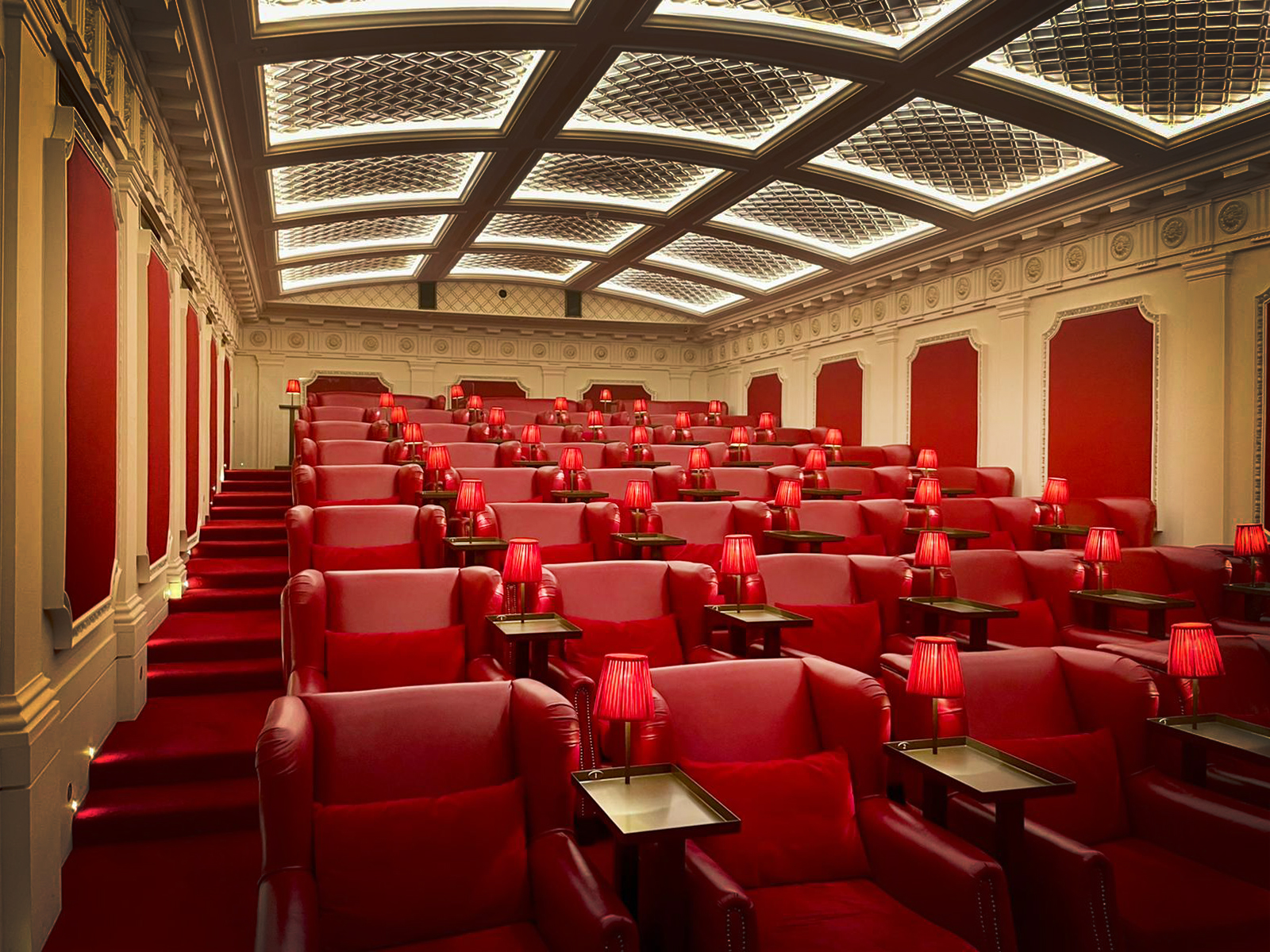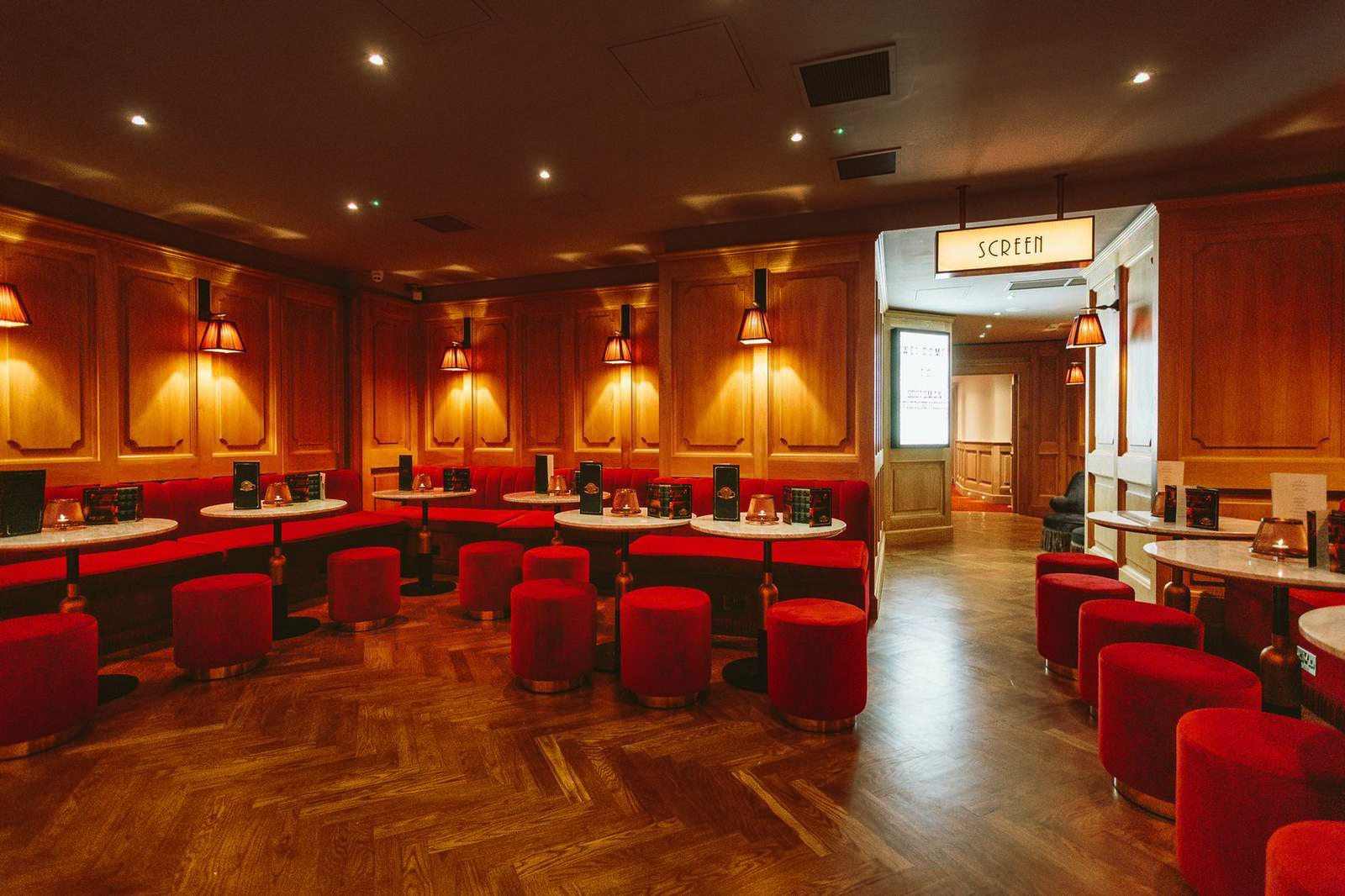 The use of a rich red fabric on the panels and seating helps bring both spaces to life and link them together beautifully.
Here we completed the wall panels in the cinemas, and fixed seating and stools in the foyer.