Bo & Birdy is an elegant, beautifully designed bar and restaurant situated within the Blythswood Hotel in Glasgow.
Client: Thomas Johnson
Location: Glasgow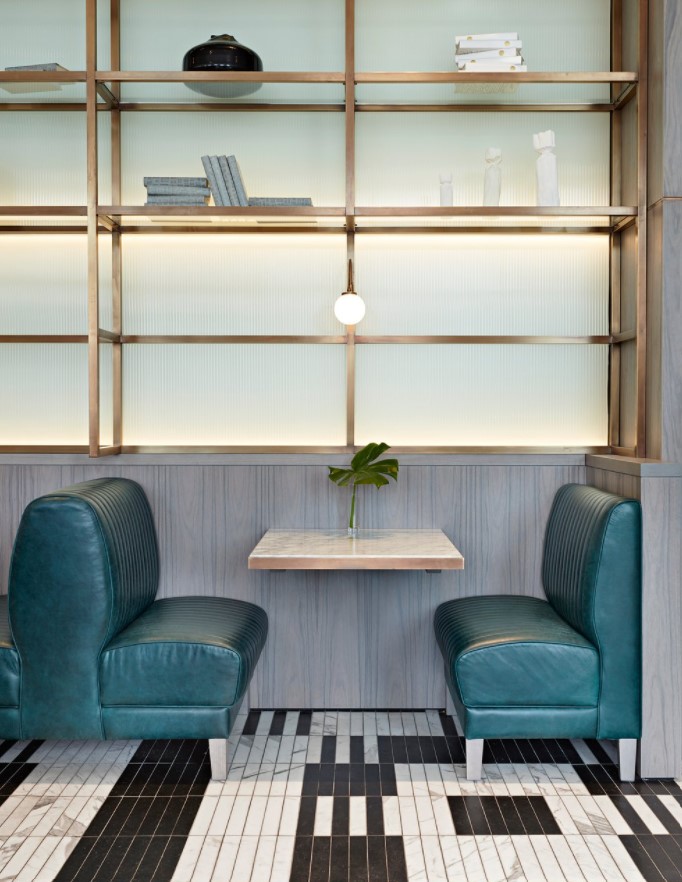 In Bo & Birdy, there are multiple seating finishes. This allows the design to subtly separate a space without the use of physical dividers.
Just in the image below, you can see three different fixed seating styles as well as a couple of loose seating options. Breaking up the large, elongated space perfectly.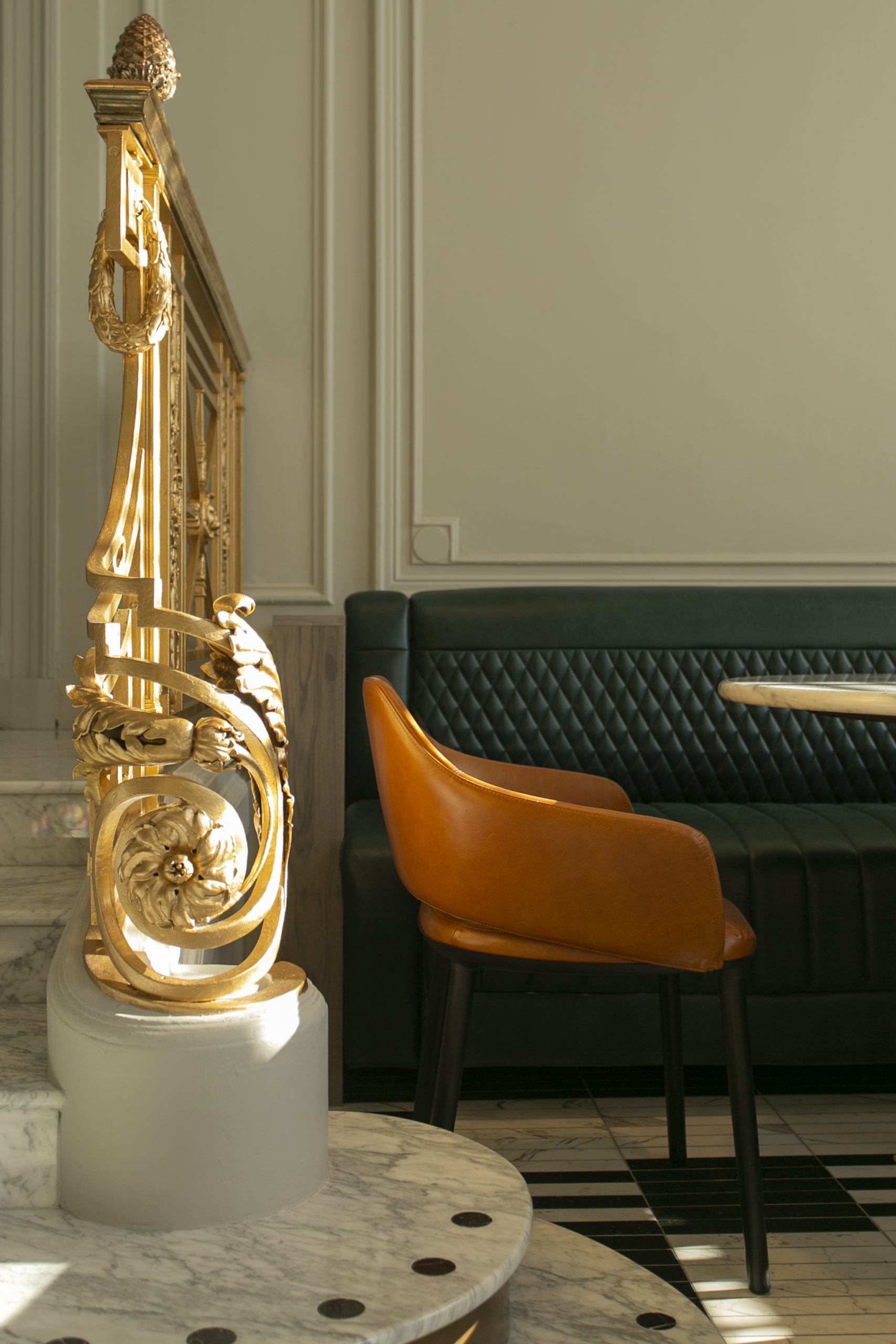 Carefully selected leathers & fabrics to showcase the beautiful tiles…
Central Upholstery manufactured the booths as well as upholstered them.
This is our preferred method as we then know the job will be 100% correct when it comes to fitting it!
Linking the theme of the menu and the design of the space together to create a flow to the space…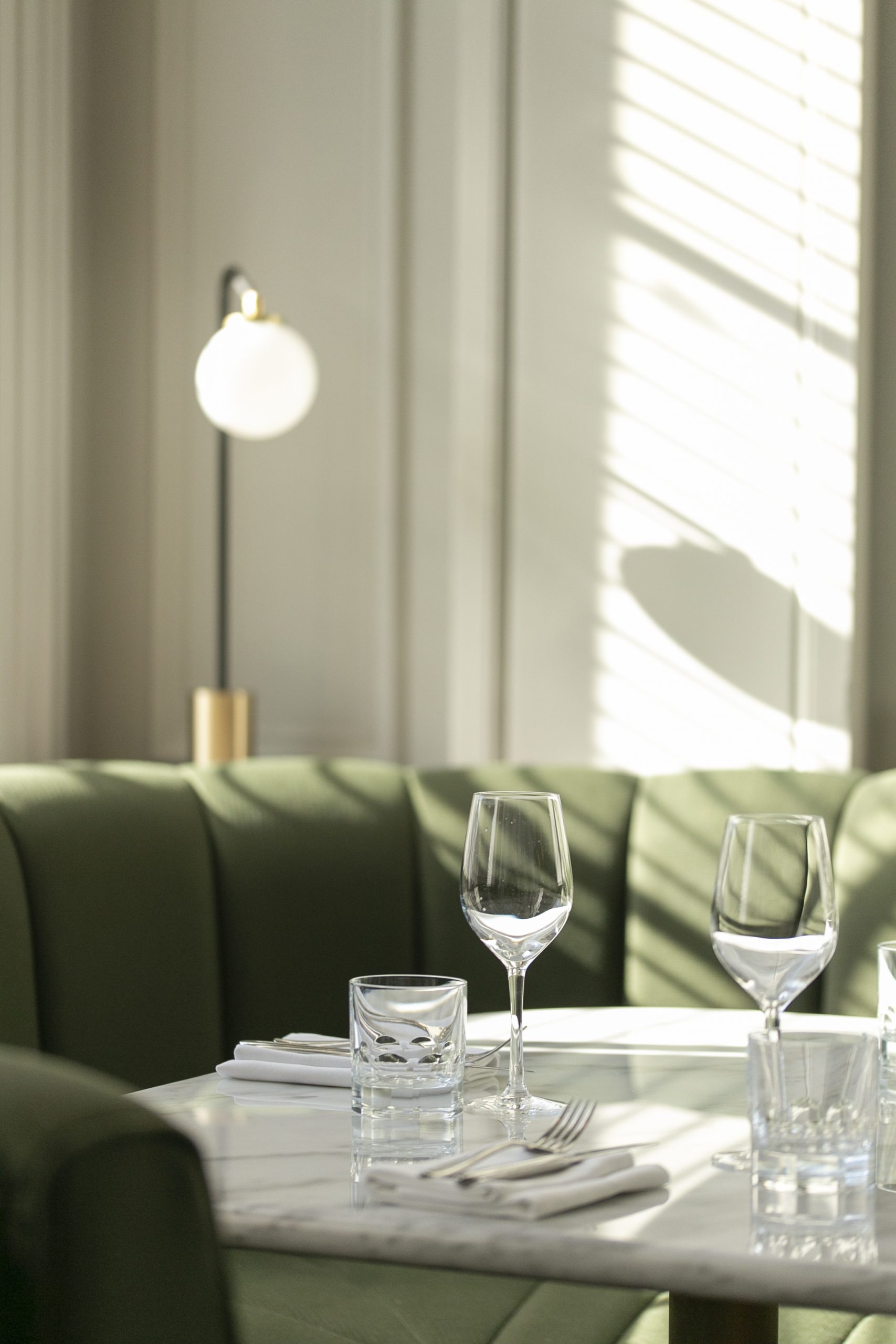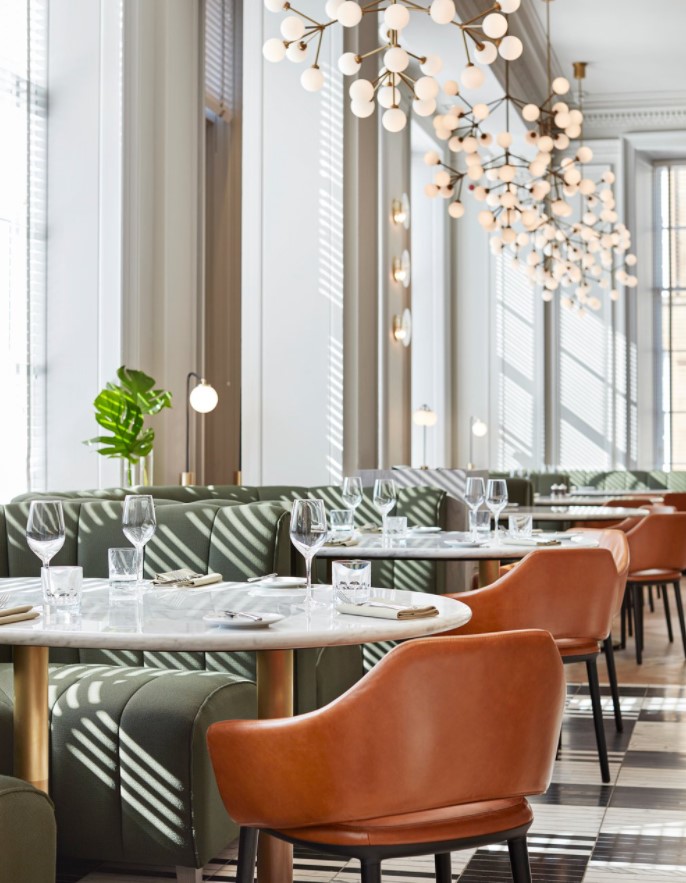 The bar area in Bo & Birdy is the main area which leads on nicely to a slightly quieter dining area seen below.
This space has been divided subtly not only by the use of fixed seating, but also by the change in flooring.