The Dundonald Links Golf Course newly refurbished Clubhouse is beautifully colourful while keeping the elegance and sophistication it has always held.
Client: The Scotsman Group
Location: Ayrshire
Completed: 2021
The smart layout and the use of 3 main colours in the clubhouse, red, tan and green, are used to divide the space into smaller sections of the open plan area, without physical dividers.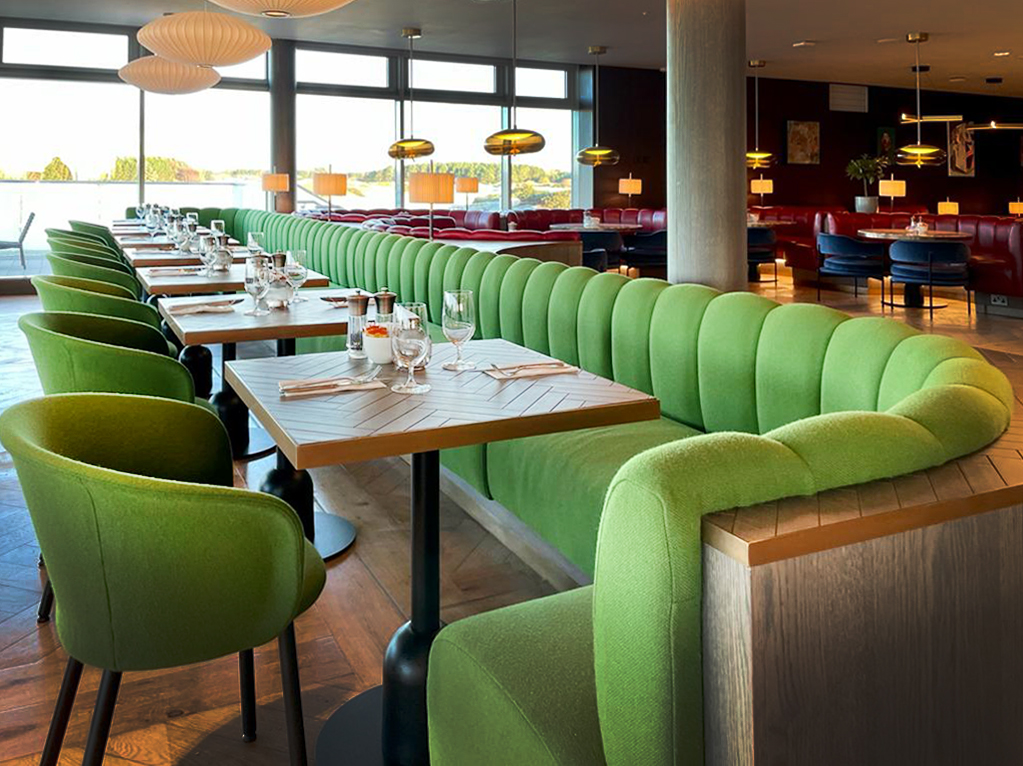 Flutes…
Although all the main fixed seating has the fluted finished style, the shape of the fixed seating, the type of material used – fabric or leather – and the colour, all play a role in why the seating style looks so different regardless of all 3 main areas being fluted!
The use of this gorgeous green fabric plays well against the greenery coming through the large open plan windows, showing off the surroundings of beautiful Dundonald golf course.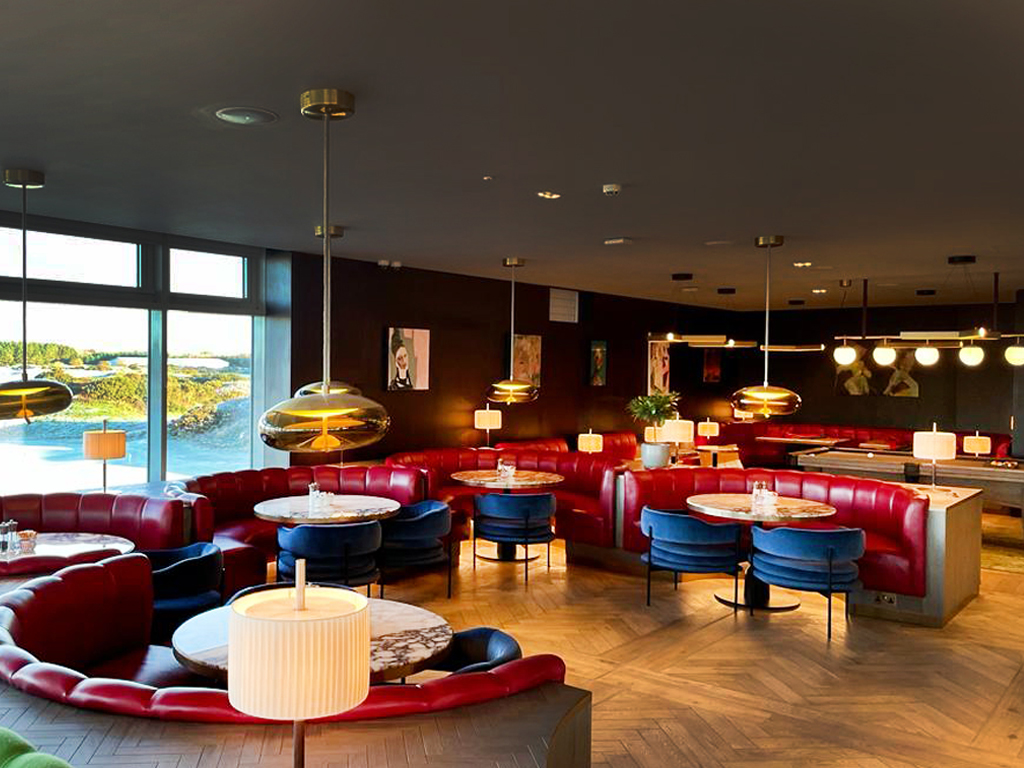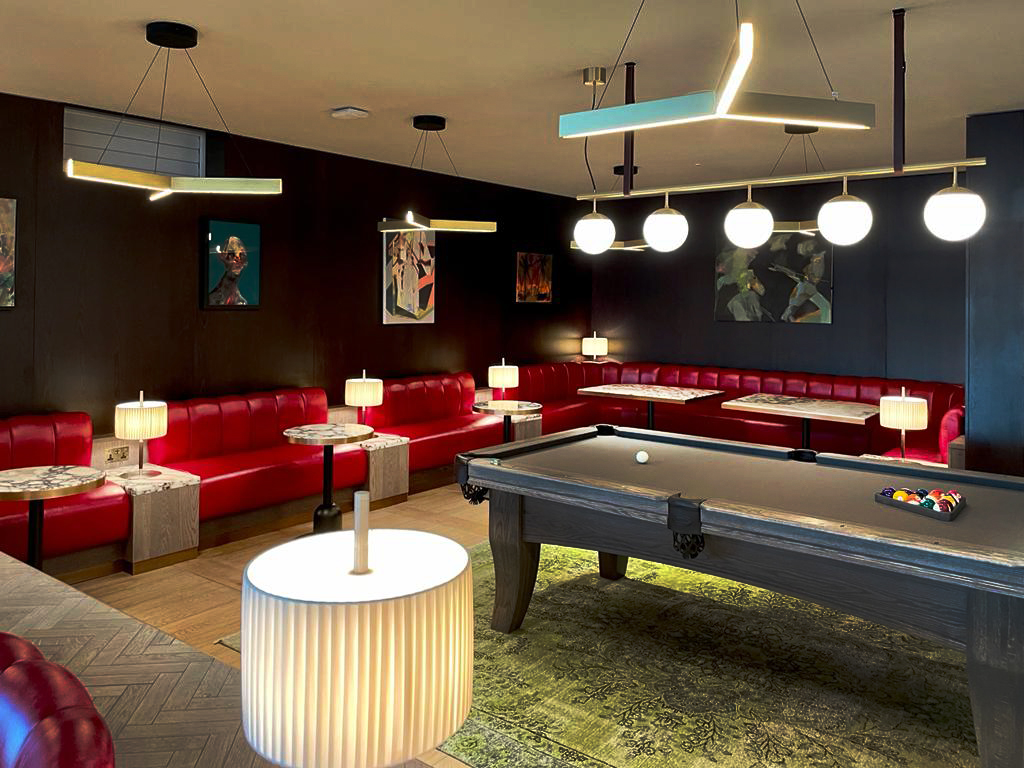 The use of different shaped, bespoke fixed seating allows maximum floor coverage in regards to seating, and gets the client the best layout for the space.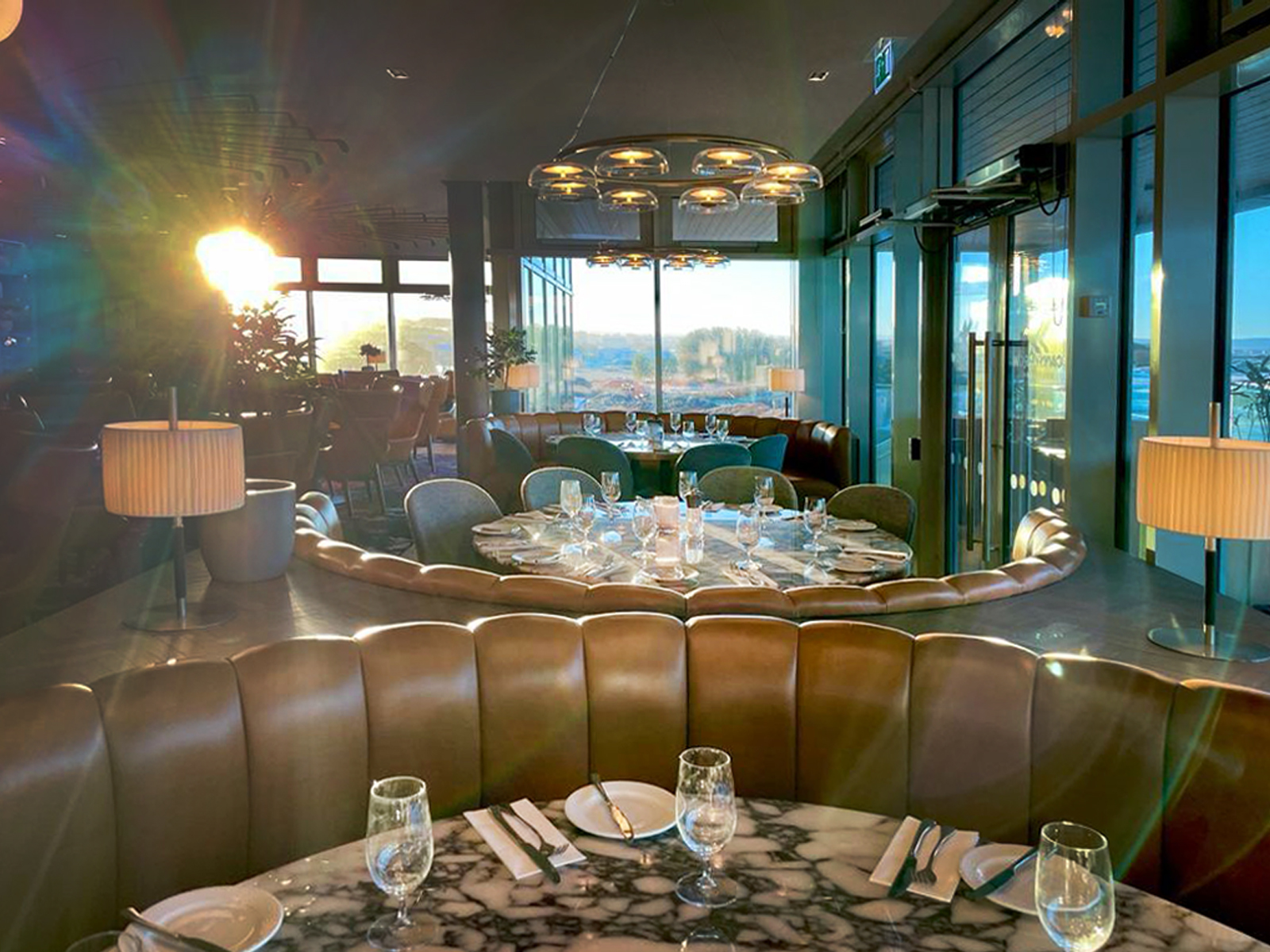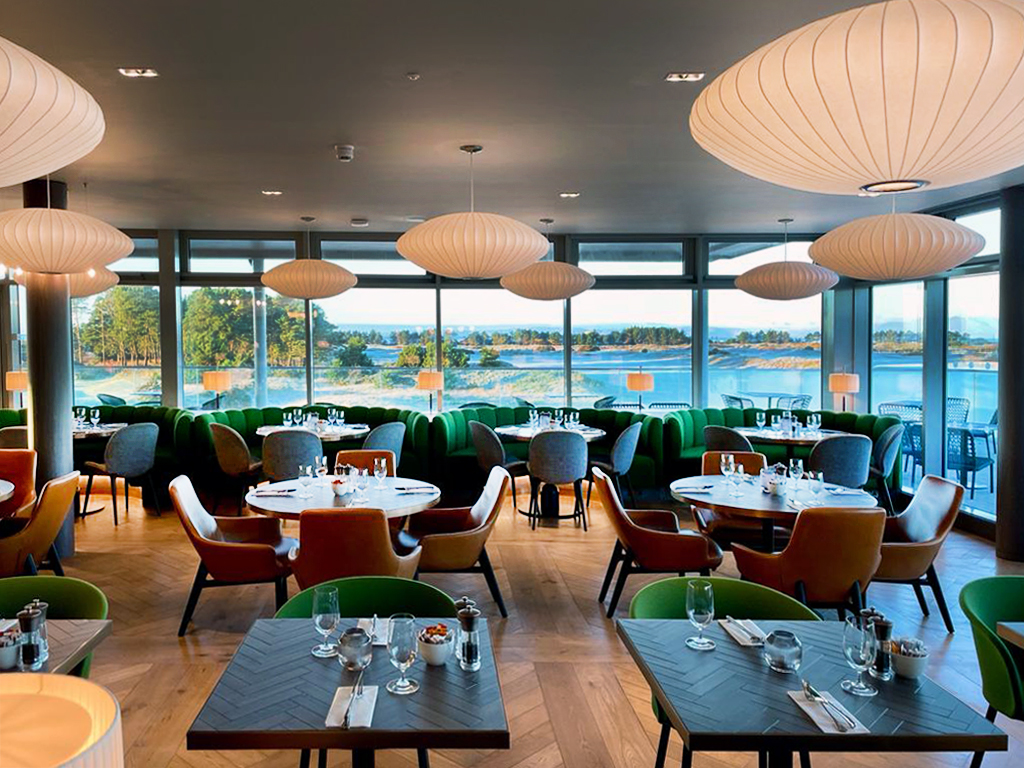 – Framework // Upholstery Work // Fitting –
All carried out by us at Central Upholstery!
No Space is forgotten about at
The Dondonald…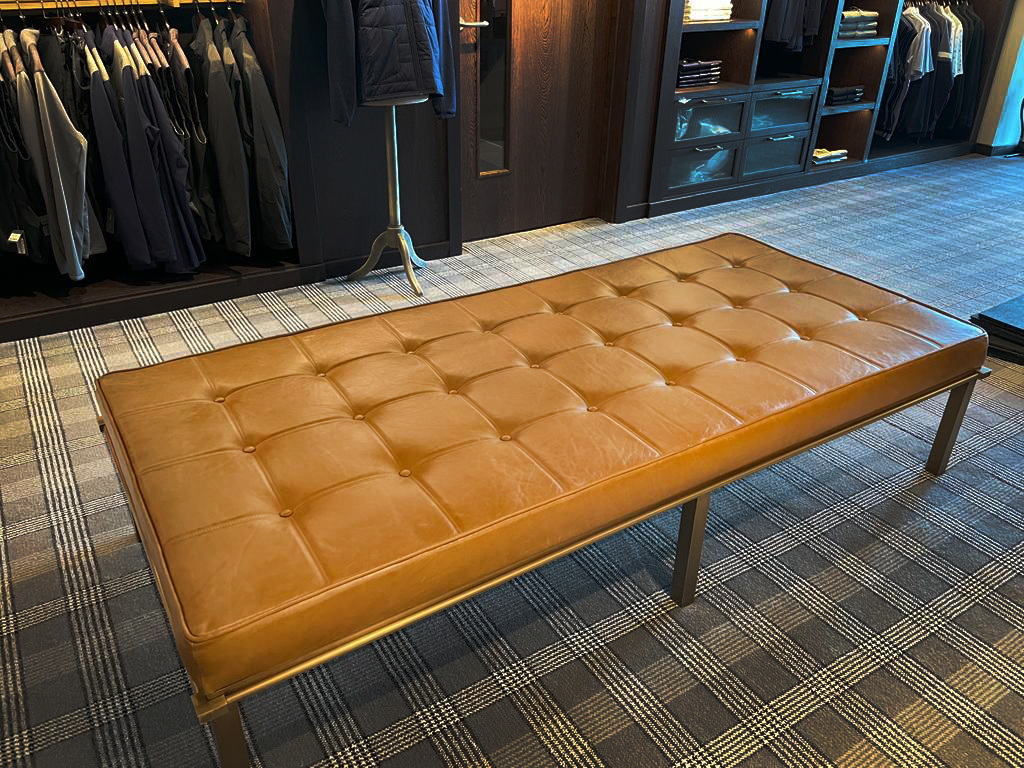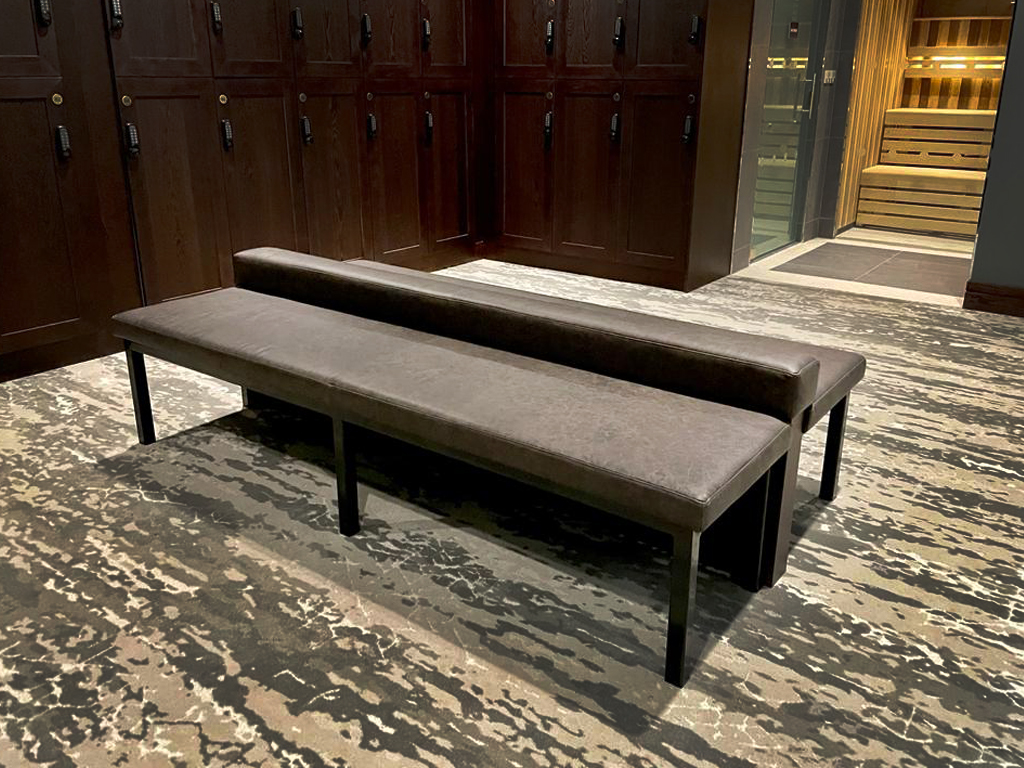 The tan leather deep button bench is situated in the Pro Shop, and the other, situated in the changing rooms. Detail is so important, so continuing great finishes and upholstery work into smaller spaces such as these is still vital to any design!