The Sofitel in Amsterdam brings the outside in with this beautiful green colour used for the upholstery, mixing this with the use of foliage, right by the large windows, it really follows the outdoor space through to the inside.
Client: The Scotsman Group
Location: Amsterdam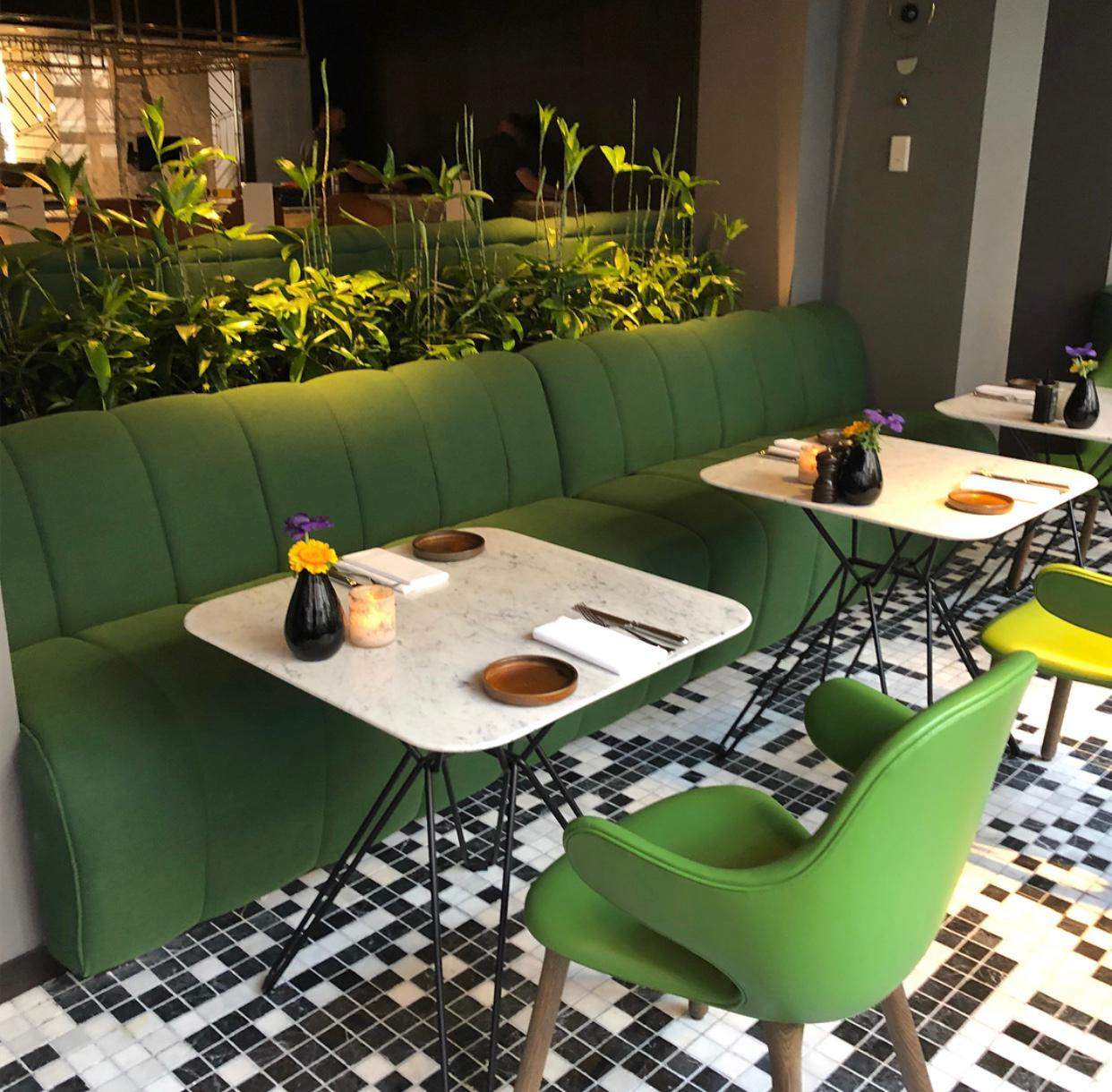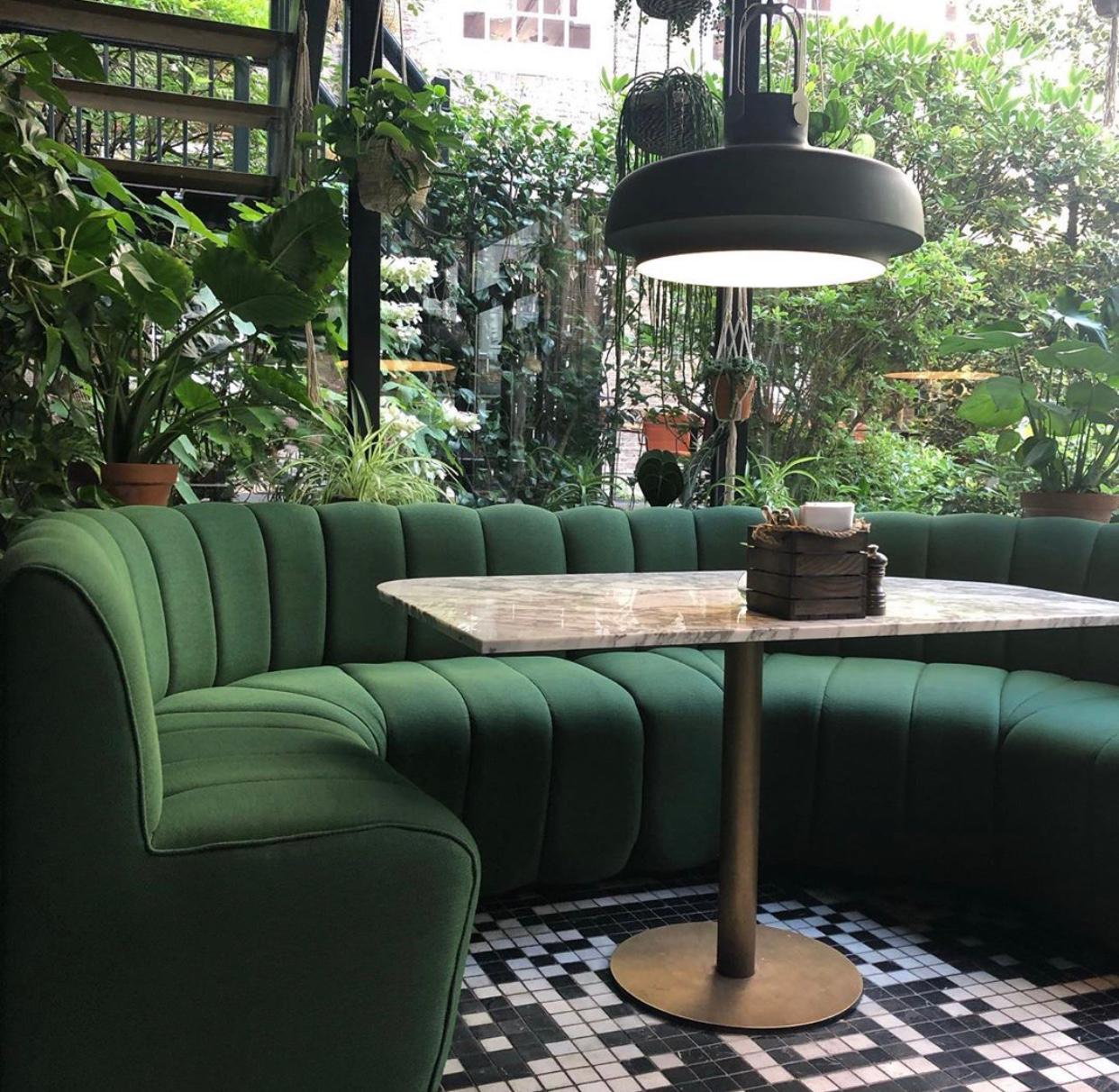 Manufactured // Upholstered // Fitted
We handled these fixed seating units from start to finish. From measuring, manufacturing, upholstering to fitting…this is our preferred method to work with in order to make sure the job runs as smooth as possible. We got to visit Amsterdam ourselves and fit these on site, which was great for us, as we love to see the finished project come to life!
Using curved seating in awkward shaped spaces or relatively small corners such as this allows for move covers within the space.
Our seating is bespoke and made to measure, so it is guaranteed to fit!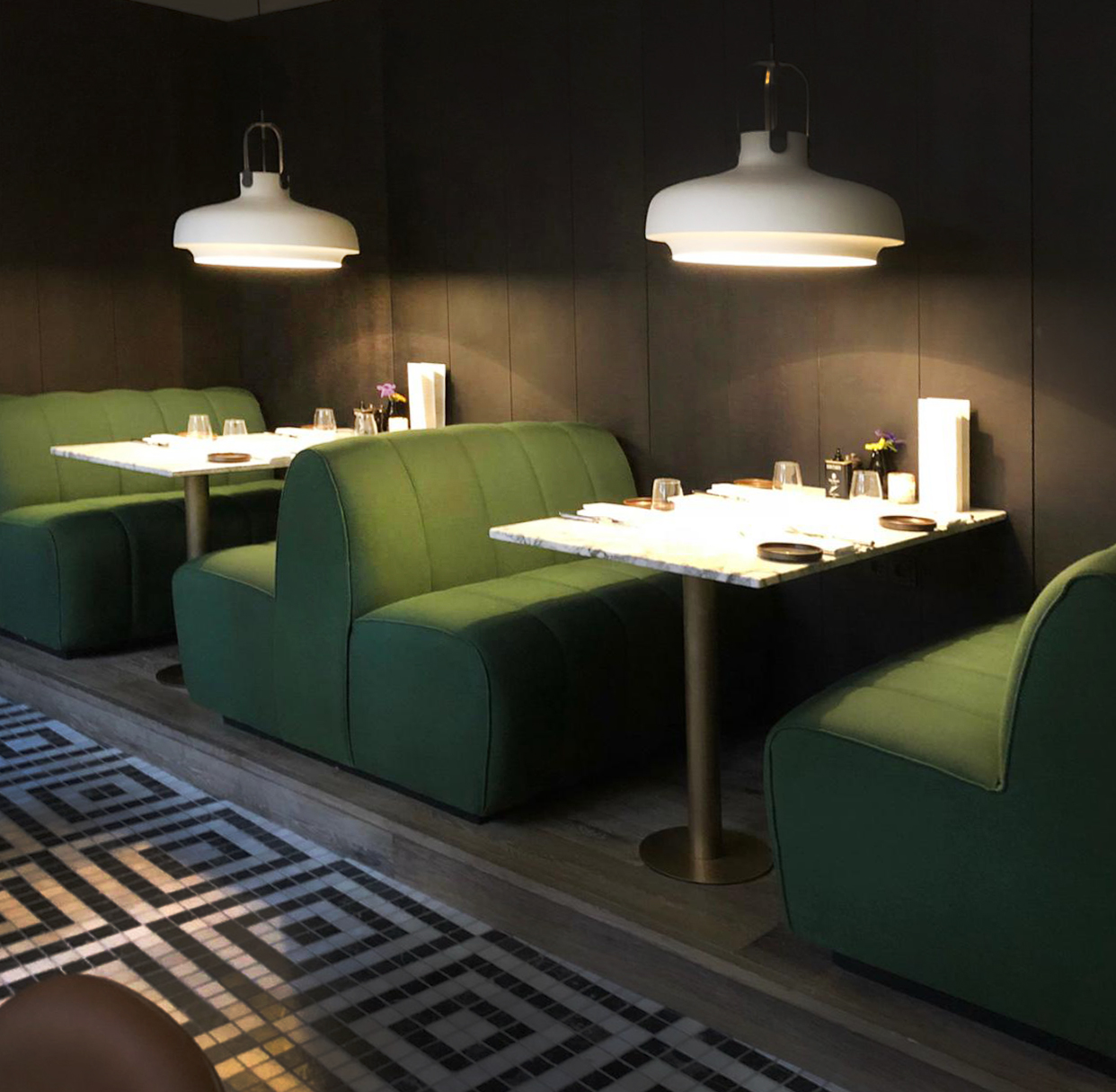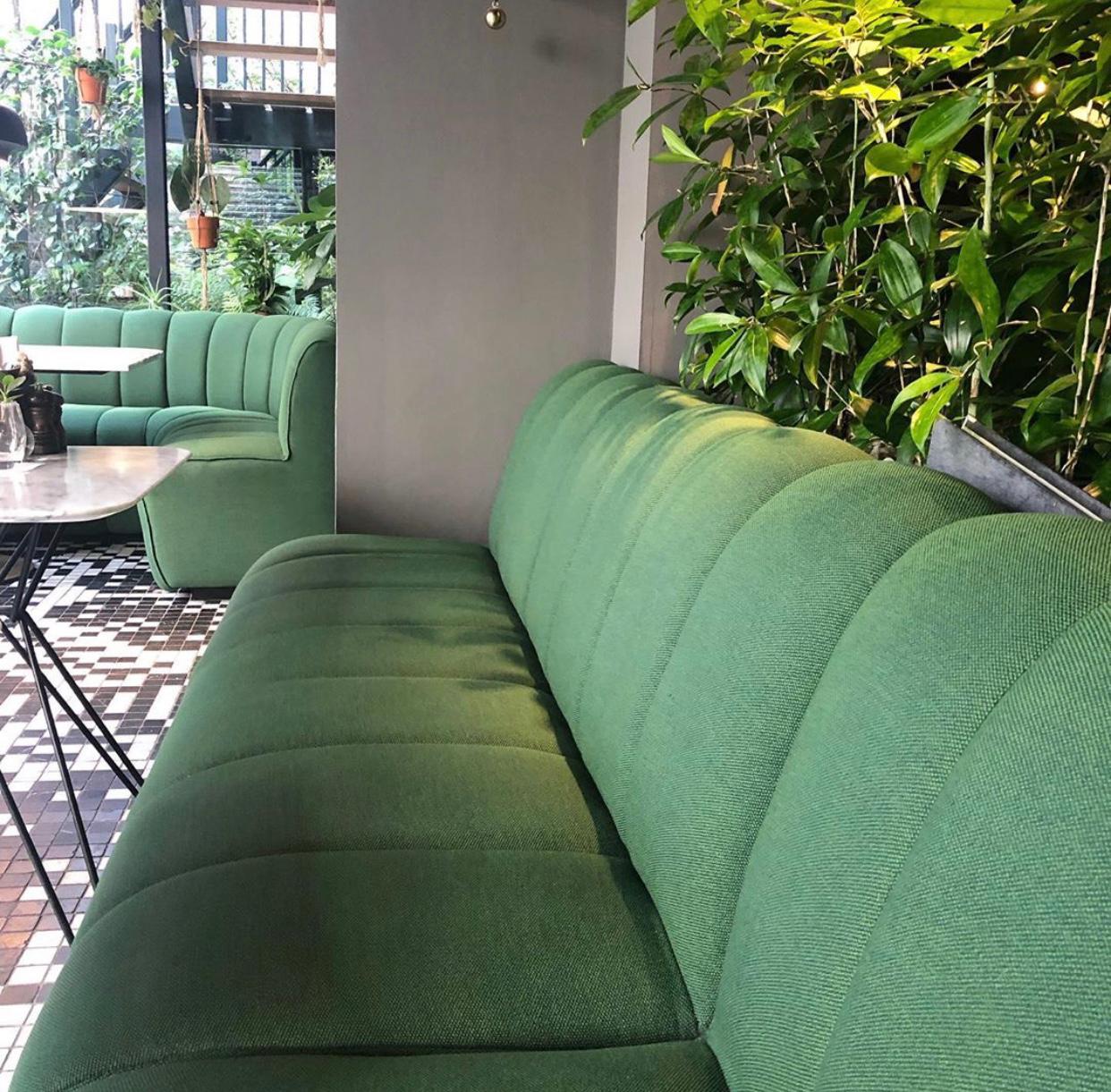 Using the seating to break up the space and create different dining areas. On the left, there is a fully upholstered short booth for smaller, more intimate tables, and above is a more open seating arrangement with a longer seating unit with smaller tables set along it for pairs / couples.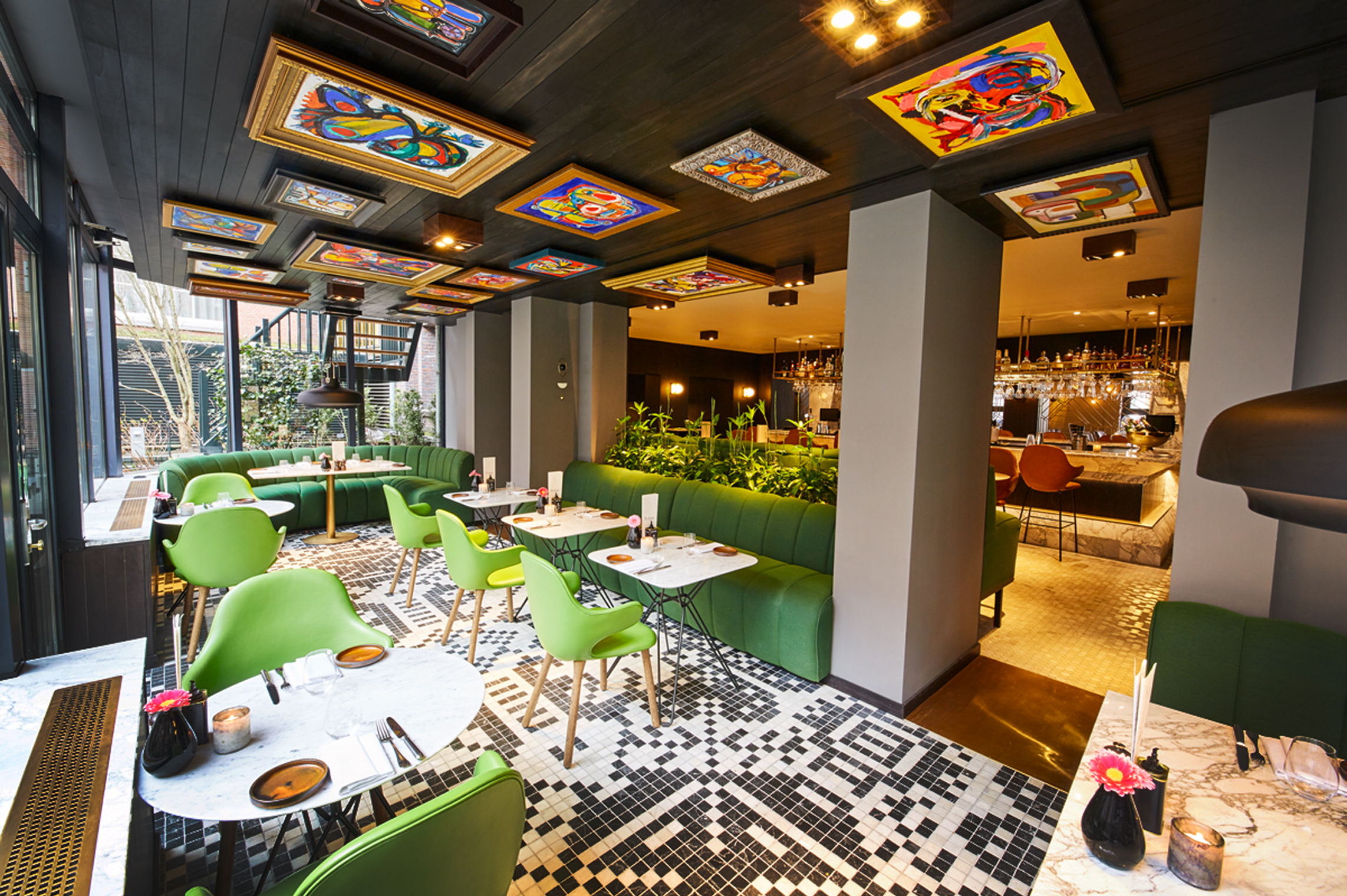 You can see here how the design of this area differs from the bar area behind it.

However to keep the flow of the design, the same fluted, green upholstered fixed seating is used throughout to link each area together through the whole space.